Team
Founded in 2003, Environmental Risk & Financial Solutions brings a focused team of senior partners to solve challenges where environmental risks intersect with financial objectives. The ER&FS team includes diverse expertise from insurance underwriting and accounting to environmental science and remediation.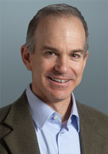 Brian M. Benn, Principal & Co-Founder
Brian's professional background spans 25 years of environmental risk analysis and insurance underwriting, including development and evaluation of solutions for funding and transferring environmental risks. He has analyzed a broad spectrum of environmental exposures, developed innovative risk-transfer approaches to facilitate transactions and the settlement of litigation, and provided mediation support and expert testimony. He holds an M.B.A. from the Ivey School of Business in London, Ontario, and a B.A. in Physics from Williams College in Massachusetts.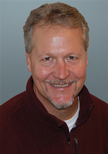 Donald W. Moore, PG, ARM, Principal & Co-Founder
Don has been providing technical and management solutions for 25 years, including senior positions with national environmental consulting and insurance companies. He has conducted hundreds of evaluations of environmentally impaired sites for M&A due diligence, real estate transactions, underwriting, and remedial planning and managed technical, regulatory and cost recovery aspects for hundreds of environmental insurance claims. This experience makes him an effective regulatory liaison interfacing with local, state and federal agencies. Don is a registered Professional Geologist (California) and licensed Property-Casualty Insurance Broker (California) and holds an M.S. in Geology from San Jose State University, a B.S. in Geological Sciences from the University of California at Santa Barbara, and is OSHA HAZWOPER trained.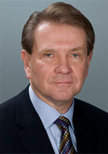 Bruce A. Magwood, Strategic Partner
Bruce has broad-based insurance and financial services experience, specializing in captive insurance solutions. As a Chartered Accountant his experience includes partner of a national public accounting firm, other senior management positions spanning corporate finance, risk management and international insurance. Experience includes formation and management of a captive for a public international waste services company, including a blended environmental liability and closure/post-closure insurance program for financial assurance, development and set-up of a comprehensive environmental insurance program for clean-up of pre-existing known or suspected pollution conditions.